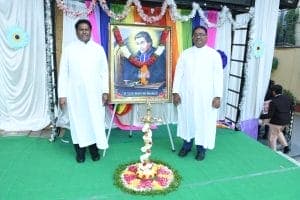 The 350th Anniversary Jubilee of the Birth of Saint Louis Marie Grignion de Montfort was celebrated with joy and enthusiasm. Saint Louis de Montfort who was a great ardent missionary holds an iconic position in the hearts and minds of every Montfortian spread across the world committed to the cause with faith and conviction.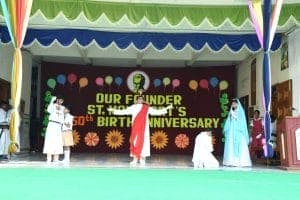 The celebration of his birth anniversary was marked by a skit on his life which was well animated by the students. The soulful singing of the school choir put the audience in the right mood.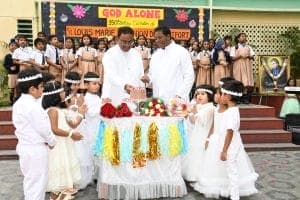 Following the path set by St. Montfort, the Principal Rev. Bro. Sudhakar Reddy and the Bursar Rev. Bro. Arogyam enthusiastically joined hand in the celebrations and the customary cutting of the cake. Greetings and gifts were exchanged as a part of the feast day.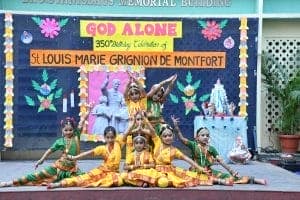 Rev. Bro. Sudhakar in his message to the students asked each one to develop humanistic values in likeness to God.