PRIMARY SECTION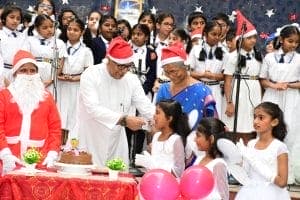 Christmas brings cheers and love and it was celebrated with a grand fervor, spreading the message of love, joy and happiness in St. Paul's High School on 3 December 2022.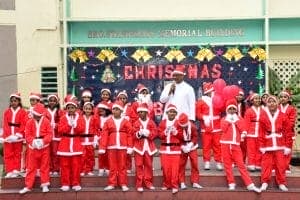 Director and Correspondent Rev. Bro. K.M. Joseph, the Principal Rev. Bro. Sudhakar Reddy, the Bursar Rev. Bro. Arogyam and the Coordinator Mrs. Phulwanth Kaur graced the occasion.
The celebrations commenced with a Scripture reading followed by a prayer song.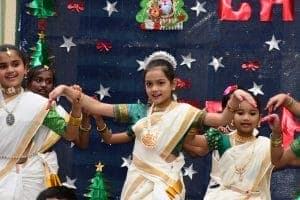 Students of classes 1 to 4 performed a welcome dance.
Speaking on the occasion of the Christmas, Rev. Bro. K.M. Joseph emphasized that Christmas is the story of God becoming man. It is the story of God's great love for mankind. It is the time to gift each other and to celebrate God's gift Jesus to the whole world. Christmas is good news of great joy because Jesus came to shed his blood on a cross. Through Jesus we have eternal life. This is the great hope of Christmas.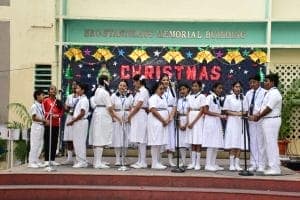 The students of class 4 Batul Ali and Harinandan Kola delivered their speech on the occasion.
The children were told about the birth of Lord Jesus by depicting the birth of Jesus Christ by our students through a nativity skit and they joyfully danced to the carols.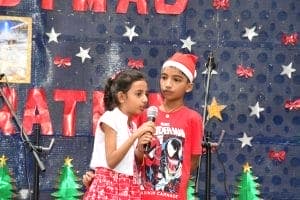 The boundless joy of celebrating the festival was with the entry of Santa Claus.
Vote of thanks was proposed by Md. Uthman and the celebration ended with love, peace and joy etched in everyone's heart.
The ceremony concluded with National Anthem.
HIGH SCHOOL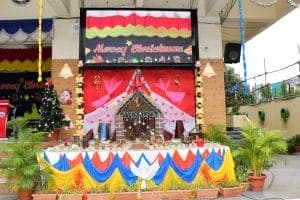 Christmas, a festival of joy, peace, love and hope was celebrated with great pomp and splendour on 3 December 2022 at our school premises.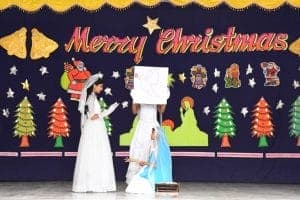 The Christmas festivity commenced with a school assembly. The school choir lead the  celebrations with a prayer song and enjoyable carols.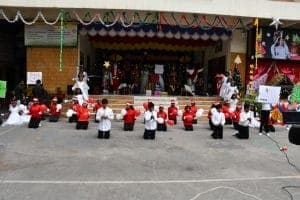 A Christmas skit was enacted with various elements of Christmas. The Santa Claus entry stole the show and special greetings to one and all brought good tidings of joy, peace and goodwill.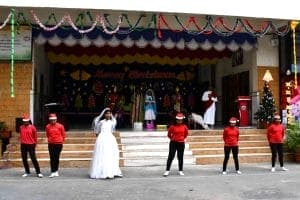 In the afternoon session, Fun based games were conducted for students and parents. The day ended with happiness and joy.