International Yoga Day - 2023

International Yoga Day was celebrated on 21 June 2023 , in the school premises .This event aimed to promote health and wellness among students through the practice of yoga.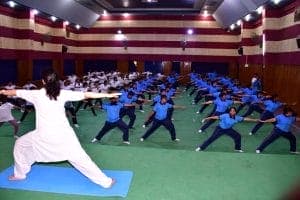 Yoga ,an ancient discipline that combines physical postures,breathing exercises and meditation ,offers numerous benefits, for the mind, body and spirit.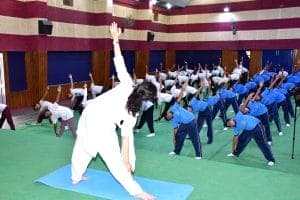 The event witnessed active participation from the NCC students and students of other classes.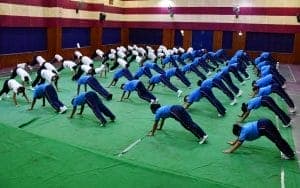 Ms. Ria Shah ,alumnus, 2011 batch, a trained yoga instructor, led the session which proved to be a resounding success.