The Teachers' Day was celebrated with great festivity and honour commemorating the birth anniversary of Dr. Sarvepalli Radhakrishnan, a renowned Philosopher, Scholar and the Second President of India.
The student Cabinet took the lead to force to the magnificent event putting in days of preparation. The Principal Rev. Bro. Sudhakar Reddy warmly welcomed the gathering appreciating and acknowledging the role of educators in nurturing the future citizens of the country. The student leaders conducted a number of games and teachers won attractive prizes. 
The star attraction of the day was the felicitation to the Grand Gurus of the present faculty members. The management and the teachers gave a grand reception to their gurus and honoured them in great veneration. The felicitation started with honouring a retired teacher Ms. Bh. Sridevi. Rev. Bro. Lambert the correspondent and the local superior was felicitated by the Principal and the Bursar as a mentor of many Montfort Brothers.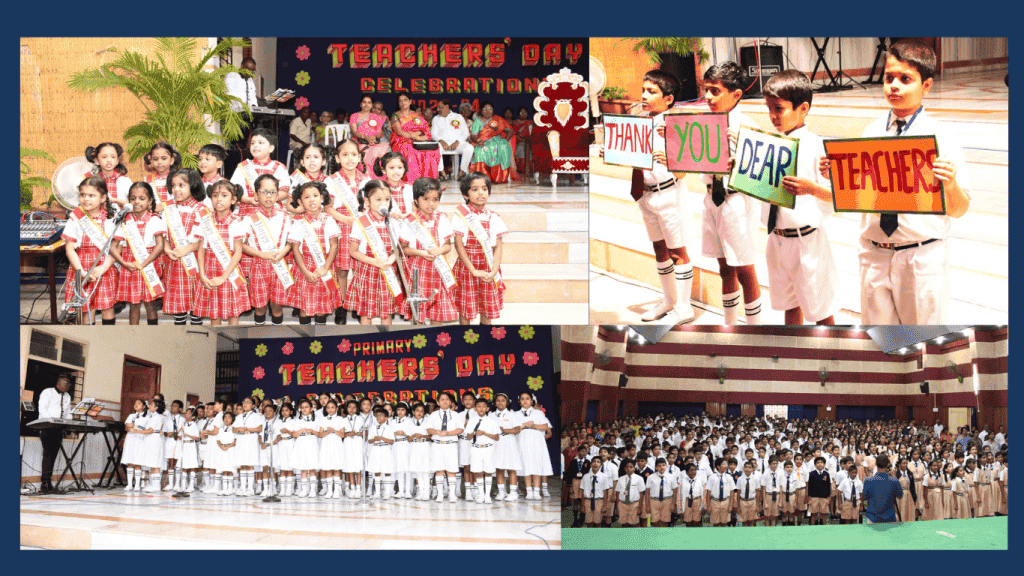 The students presented a colourful cultural show and enthralled the audience with Orchestra, Skit and with latest dance number. The members of the school alumni offered a lavish lunch to the teachers applauding their dedicated efforts to the school.