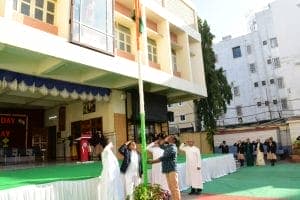 The 74th Republic day was celebrated in St. Paul's High School with gaiety and patriotic fervour as this day holds a very important place in the history of India. This day the Constitution of India came into force. The senior teacher Mr. Purushotham Sikhwal unfurled the National flag amidst a gathering of students, Staff, Parents and the Alumni. In his message Mr. Sikhwal conveyed to the children that the prime time of their life is spent in school and it is the school that moulds and prepares the children to be confident and self reliant to face the world.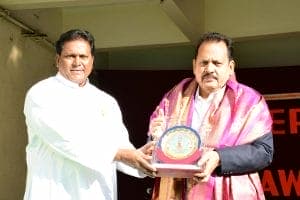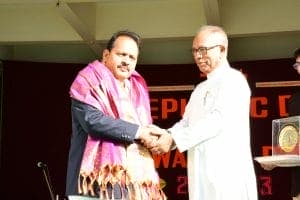 Rev. Bro. Sudhakar advised the students to always remember the sacrifices made by the freedom fighters, the tireless efforts of nation builders and the architects of our Constitution, the features of which are equality, fraternity and religious tolerance.
To celebrate the victory of brilliant students who have won prizes in Academic Excellence, Literary and Cultural Activities, Cent Percent attendance, Discipline and Regularity, Sports & Games, Awards Day was celebrated in St. Paul's High school. Scholarships were also given away on this day.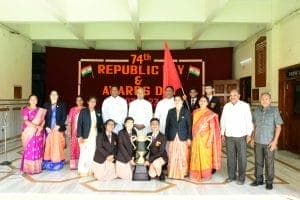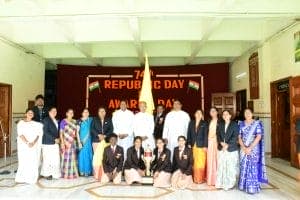 The 2022-2023 award for Literary Activities, Academic Excellence, and the Over All Prize was bagged by Bro. John of God house. The Cultural trophy and the Discipline trophy was awarded to St. Montfort House. The Sports and Games trophy was bagged by St. Gabriel House.
The programme ended with resonating loud cheers for their houses by the students respectively.
Primary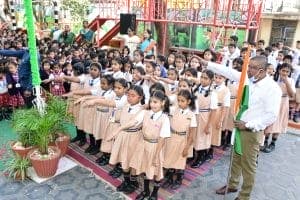 The 74th Republic Day in the primary block on 25th January was celebrated in all grandeur.

The program began with the singing of the prayer song and the Vande Mataram. The Pride of our nation.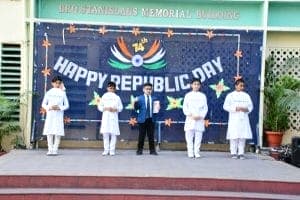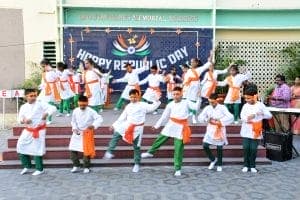 The National flag was hoisted by three generation team and the National Anthem was sung. The national pledge was narrated by all as a mark of renewing our promise to our country.

Our Nation stands tall as it portrays the essence of secularism, which was showcased in a medley of dances.

The binding factor of our flexible constitution was exhibited in the form of a skit, depicting socialism and democracy. The Director and Correspondent Rev. Bro. K. M. Joseph motivated the students to practice these ideals- Dream, Determination, Dedication and Discipline and Rev.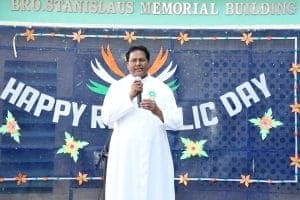 Bro. Arogyam encouraged the students to reflect the rights and duties of our preamble.

The programme ended by calling out in unison Jai Hind.