L.K.G Orientation programme was held on 18 June 2022, in the Montfort Hall, for the young parents of the toddlers, who would be making it to the school for the first time.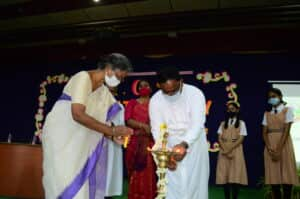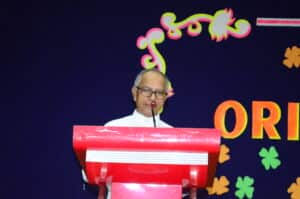 The Orientation programme was spearheaded under the able leadership of Rev. Bro. Sudhakar Reddy, Principal, St. Paul's High School, Rev.
Bro K.M. Joseph, Director and Correspondent and Rev. Bro. Arogyam, the Bursar.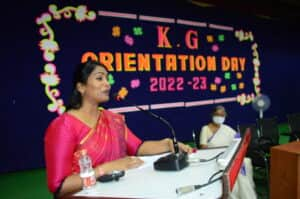 The orientation programme was an interactive session guided by Ms. Anita Alexander, the school counselor  for the parents of L.K.G.
The highlights of this session were
To create a supporting and nourishing environment for the child that involves talking, playing, reading and listening to the child.
To set up routines for the child so that it instills confidence and independence.
To emphasize the need to provide a conducive atmosphere at home and also give individual attention to the child as this can help him or her to grow progressively, and do the best in life.