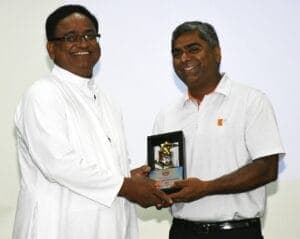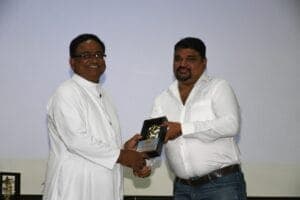 An interactive seminar was conducted for the students of class 10 on 29 August, 2022 by Mr. Chakaradhar, Co-founder and CEO of " o9 Solutions ", an alumnus of St. Paul's High School, 1988 batch and was accompanied by Mr. Ravender Reddy his school batch mate. Rev. Bro. Sudhakar Reddy welcomed the duo with a sapling.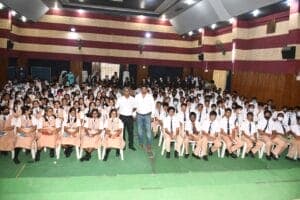 In his session, he took the students down the memory lane, where the small steps he had taken and the giant leap thereafter has helped him earn a prominent position and taste success in the global market.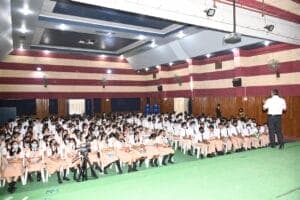 Mr. Chakradhar's thought provoking idioms of transforming an idea into a final product was etched with life skills, soft skills and values. He emphasized on the need to dream, have a desire to go ahead and look beyond in every walk of life and fashion oneself as skilled entrepreneurs.
Rev. Bro Sudhakar Reddy presented mementos to the esteemed guests as a token of appreciation and gratitude. Master Mohammed Ahmed, General Secretary, Student Cabinet, proposed the Vote of Thanks.